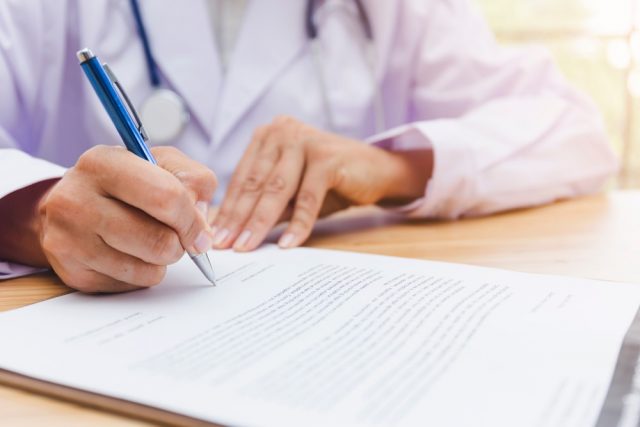 Dr. Mark Schwartz and Lori Galperin, LCSW have specialized in working with survivors of sexual abuse for more than 30 years.
When an individual has been sexually abused as a child the only framework he or she has for sexuality is one whose components are brutality, sensations out of control, overwhelming confusion, violation, and ambivalence – particularly if the abuse was at the hands of someone upon whom the child relied. The natural unfolding of sexual curiosity and interest at developmentally appropriate intervals would have been preempted by a premature awakening of genital eroticism beyond a child's capacity to comprehend or manage. Sexuality unfolding for the first time in the context of rape would be like introducing a child to dogs by having a Doberman maul him/her. The child, when you said the word "dog" to him would not think of a cute, cuddly, benign puppy, but remembering his own experience would feel terror and fear for his life. If his first exposure was traumatic in this way, the fear would likely generalize to all dogs, to anything called "dog"; anything vaguely resembling that Doberman and the child's response would predictably be an aversion.
When a child experiences sexual abuse, there is overwhelming confusing. Not only can the child not make sense of why this is being done to him/her, but likewise the child can make no sense of the myriad, sometimes conflicting sensations caused by what is happening. Further complicating matters, perpetrators of child sexual abuse often say things in the course of the abuse or just after such as;
I know you liked that
You're a bad/naughty little boy/girl
This is good for you
Now you'll know what not to do
I have to do this to teach you a lesson
Your Mother won't do this, so you have to
You're a little whore; that's all you'll ever be
The child often construes sexual abuse as punishment and wonders what he or she must do to be better so as to avoid this horror in the future. Because of the strong emotions of fear associated with these statements it acts like brian washing When child sexual abuse occurs at the hands of a parent, the internal conflict the child experiences is of an even more immense proportion- literally for life itself- the child even more conclusively blames himself for what is happening.
The bodily sensations are themselves terrifying. The child no longer has control of his own body- he learns that at any time a more powerful other can appropriate his body and make it act in any way he (the perpetrator) chooses. He learns that bodily responses too complex to comprehend can be evoked from his entirely at the whim of another and that he is and can at any time again be at the perpetrator's mercy. His body is never again his own- it's a defector gone to the other side- it betrays him. Now he is at wat with his own body.
Some of the confusion sensations may feel pleasurable, and this makes the child feel ambivalent. He may feel ashamed of his body's response as though perhaps it's true he has done something (as the perpetrator implies) to make this thing happen to him. If he lives in a family where no one touches anyone in a loving, healthy, comforting way then he is already starved for touch, since it is a most basic human need. When this annihilating touch with its fleeting moments of pleasant sensation is the only available tactile human connection, the child may indeed learn to seek it out eventually. In no way would this constitute the child desiring to be raped, but rather reflect the tremendous environment of deprivation against the backdrop of which the abuse takes place. The child may likewise learn that compliance makes what is inevitable less brutal, i.e. he doesn't have to be beaten, burned, choked, or smothered into submission if he'll just lie there and let the perpetrator have his way.
As a consequence, the child may initially attempt to focus only on what is pleasurable. Since this is like searching for a needle in a haystack, the child usually will of necessity find some mechanism of splitting off from the body to which the abuse is happening. The child may sing to himself, put himself in trance by repeating a word or phrase, do multiplication tables in his head, focus on the colors he can see as though entering into those colors.
The good news is that newer techniques of psychotherapy utilized at Harmony Place Monterey such as Internal Family Systems, Psychodrama, Eye Movement Desensitization are primarily affect-based and greatly speed up the process of recovery. More details on this process are described on a webinar available on our website. By facilitating the process of the adult self-witnessing in a compassionate way the terror of the child, and identifying self-statements that are trauma-based and challenging them, the individual begins the journey of recovery.