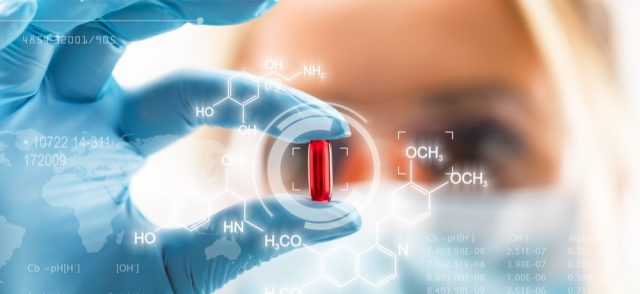 With the rise of digital doctor appointments emerging across most countries, digital pharmacies are increasingly becoming the people's go-to source for their medical needs. However, for some, there is still a debate whether moving their health care online is necessary, beneficial and of course, safe. To quell the fears of those who are unsure about whether using a digital pharmacy is right for them, here are the benefits for you to consider.
Convenience
There's no need to prioritize slotting a visit to the pharmacist on your daily to-do list. Instead, you can save the time you would spend travelling and waiting for your prescription to be called out to better use. It's undeniable that ordering your medication online is a lot more convenient than your usual trip to the pharmacist. You simply start up your computer, input your chosen digital pharmacy and the medicine you need, and then click to order. With the online process, there's no fuss, and no need to leave the house on those days when you're feeling unwell or too busy.
Expert Help 
Sometimes when you're in the middle of a doctor's appointment or chatting to the pharmacist, their wealth of information about what to do and not-to-do with your medication can drift straight over your head. By using a digital pharmacy, you can prevent getting stressed trying to take a mental note of everything advised. Instead, digital pharmacies usually have instant messaging pop-ups so that you can talk to a representative there and then about the medication you require, be it liothyronine, sertraline or adalimumab. Plus there is often a lot of user-friendly reading material for you to spend time looking over at your own pace before you buy too.
Delivery Speed
The majority of digital pharmacy companies are aware that when people need their medication, it's an urgent matter, and so priority is usually upheld to deliver your medicine as quickly as possible. Depending on the time you order, for some digital pharmacies, it can be sent out the same day as you submit your order! Be sure to check the postage and packaging before you click to purchase to check if your medicine shall be delivered when you need it.
Confidential
Is there anything worse than having a pharmacist over the counter announce your name for your order. To then proceed to advise you about the medication you need in front of everyone? Instead, by ordering online, you can be in the privacy of your own home, taking time to look over the details to ensure you order the right medication for you. Plus you can ask the digital pharmacy online experts about your medicine in privacy. Furthermore, your treatment shall be delivered right to your letterbox without the need to worry about others suspecting you're taking medication at all.
Putting your faith in a digital pharmacy to process your much-needed medication as opposed to the traditional route of purchasing mediation from the store is a no brainer for many. The plan for this service is primarily to make your life easier, so take a digital pharmacy service up on its offer and choose the online pharmacy that works for you.